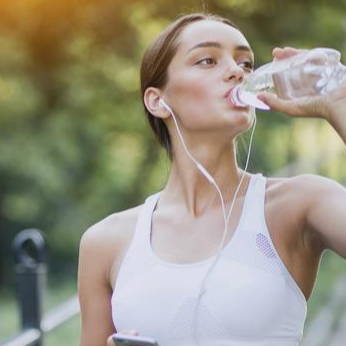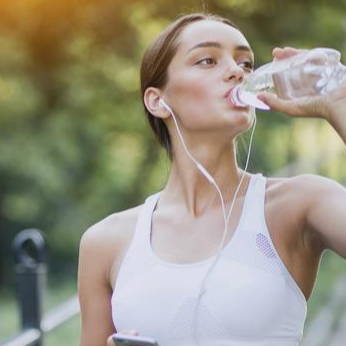 We all understand: the more pure your drinking water, the better your health. The AquaTru delivers pure water to your daily life – it requires no water line, fits on any counter, and can be used anywhere in the world. Simply add water, and the AquaTru puries.
---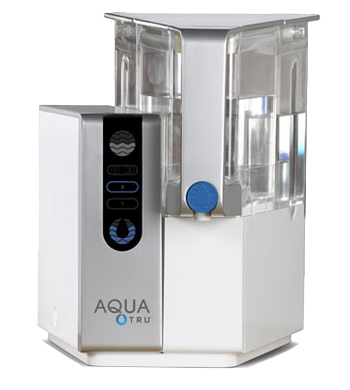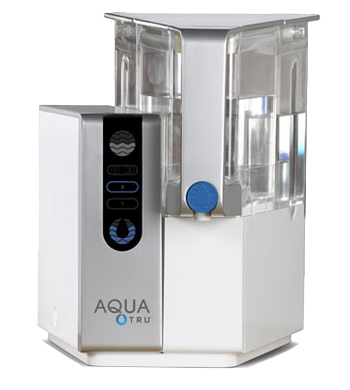 AQUATRU REVERSE OSMOSIS WATER FILTER

The unit has two tanks: one for input and one for the final product: pure, filtered water. Simply fill the starting tank and replace it in the unit until you hear a click. The AquaTru instantly begins filtration through its purification system to fill the second tank, a portable carafe. Lift away the carafe with the touch of a button and pour right into your glass.
The AquaTru is certified to remove glyphosate!
View lab results here.
The AquaTru, with it's sleek and practical design, has several benefits:
Removes toxic chemicals

Eliminates the need for plastic bottles

No professional installation required

Certified to create bottled-quality water